Mexico - Querétaro
Querétaro, Mexico





---
Chapter News
Roundtable
Thursday, September 20, 2018 | 10:00
Location:
CIC 4.0 UTEQ Foro Audiovisual
9:00 Registro

10:00 Conferencista 1

Conferencista 2

10:30 Roundtable

11:00 Break

11:30 Conferencista 3

Conferencista 4

12:00 Roundtable

12:30 Networking
Con Membresía Individual   =   sin costo

No Miembros  =  $25 dlls 

*Seleccione Mexico-Queretaro Chapter





---
THANKS TO OUR 2018 SPONSORS
GOLD LEVEL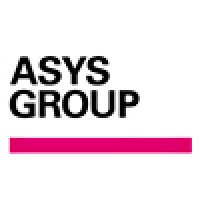 SILVER LEVEL


BRONZE LEVEL

IF YOU WANT TO SEE YOUR COMPANY LOGO HERE, PLEASE CONTACT US
Click here for sponsorship opportunities
---
SMT Processes Certification - En Español
Monday, October 29, 2018
Location:
CIC 4.0 UTEQ
Held at
UTEQ CIC 4.0 Creativity and Innovation Center 4.0
Av. Pie de la Cuesta 2501 , Nacional . 76148 Santiago de Queretaro, Qro
.
·
Day 1 Course (8:30-5pm)
·
Day 2 ½ day of course + exam
·
Day 3 All day exam (8:30-5pm)
Instruction: English/Spanish
Test: English
Instructor: Ivan Castellanos, Indium Corporation
Reduced In-House Rate: $915 for members or $970 for non-members.
*Wire transfer fees applicable
Each SMTA Certification program is a three-day offering consisting of a 1.5-day refresher workshop on topics in SMT Processes or Six Sigma Green Belt. The program concludes on days two and three with an open and closed book examination.
This is not an entry-level program. Basic algebra will be used in the workshop and examination. This challenging examination requires both written answers and calculations with the intent to enable the attendee to establish competitive credentials as "Certified" by the SMTA in SMT Processes or Six Sigma Green Belt.
Why You Should Participate
Technologies change at the speed of light, and competition and expectations are forever increasing. This comprehensive program will provide the refresher course, study materials and examination allowing you to be recognized as an SMTA Certified Process or Six Sigma Green Belt Engineer.
·
Enhance your stature in our industry
·
Increase marketing value for your company
·
Obtain proof of your knowledge and experience
The SMTA Certification program is unique, as it recognizes and certifies the entire SMT assembly process at an engineering level
Register before September 24th.
For more information and to register, please click HERE.
Payment Instructions:
Click here to register and pay by credit card!
If you are not able to pay by credit card, contact Jenny Ng, jenny@smta.org, for other options.

Questions? Contact:
Guillermo Maldonado
gmaldonado@ste-latinoamerica.com



---
SMTA QUERÉTARO
---
Table Top Exhibition & Tech Forum
---
SMTA QUERETARO - MEXICO

El equipo de SMTA Querétaro agradece la participación de todos los que hacen posible este Capítulo.

Esperamos que nos sigan acompañando en
los próximos eventos que organizaremos para ustedes

Les recordamos que no se olviden de formar parte de la asociación y disfrutar de los beneficios de ésta
---
Our Chapter Leaders
President : Federico J Moran (EGO Componentes Electronicos SA de CV)
Phone : +5214423591939

Vice President : Juan Sanchez (PRETTL Electronics)
Phone : 4425924545

Secretary : Noemi Romero (Interlatin)
Phone : 521-33-1600-6183

Treasurer : José Jorge Jorge Vázquez Ramirez (Harman México)
Phone : 52 1 4424673596

VP of Technical Programs : Guillermo Maldonado (Servicio y Tecnologia Europea Latinoamericano SA d)
Phone : 33-319-16044

VP of Membership : Flor Fabiola Ortiz (Heilind)
Phone : 33-141-38947

Chapter Advisor : Miroslaw Dziuba (PRETTL Electronics Querétaro S.A. de C.V.)
Phone : 52-144-228-12749

Publicity Chairperson (Appointed) : Armando Torres (AIM Solder)
Phone : +33 334 48530

Technical Advisor (Appointed) : Marco Antonio Sanchez Tabarez (Quiptech)
Phone : 52 (33) 3612 7900

Newsletter Editor (Appointed) : Paula Patricia Gloria Reyes 32556 (SEIRU, S.A. de C.V.)
Phone : 55-61-34-44

Academic Liaison (Appointed) : Jose Gonzalo Lugo Perez (Universidad Tecnologica de Queretaro)
Phone : 4422096147

Webmaster/Sponsor Manager (Appointed) : Fernando Coyotecatl Varela (Viscom)
Phone : 52-133-2257-0016

Board Liaison : Sal Sparacino (ZESTRON Americas)
Phone Contact : 703-393-9880

---
SMTA Global Members
Amazon Lab126
INVENTEC Performance Chemicals
SMTA Headquarters
6600 City West Parkway, Suite 300
Eden Prairie, MN 55344 USA

Phone 952.920.7682
Fax 952.926.1819