Carolinas (NC, SC)
Durham, NC


Chapter officer elections are now open. Members, click here to log in and vote.

SMTA thanks all current officers for their generous support.
---
Chapter News
SMTA Carolinas Infosession
Tuesday, October 23, 2018 | 05:30 PM
Location:
7628 Thorndike Road, Greensboro, NC 27409
Join us in Greensboro at
QORVO
to learn from
ASM
about improving SMT process
for PCBA with 0201mm microchips
When: Tuesday October 23, 2018 - Doors open at 5:30, followed by dinner at 6:00 & presentation at 6:30
Where: Qorvo Headquarters at
7628 Thorndike Road, Greensboro, NC 27409
What: Dinner and Discussion, followed by PCBA with Microchips by ASM
Why: Understand how leading suppliers can help your SMT process


Tom Foley is the Quality Manager for ASM Assembly Systems. Having over 25 years of surface mount industry experience, Tom has previously held positions in product management, marketing, and application engineering. Tom has also served on industry committees such as IPC-9851, iNEMI Roadmap, and is a certified Six Sigma Black Belt.
Special thanks to our

host QORVO and speaker ASM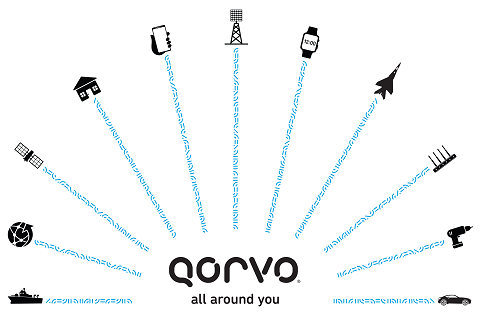 Questions? Contact:
Bob Doetzer
919-427-2611
bob@circuittechnology.com



---
SMTA Info-Session Registration
$5 pre-pay discount. Pre-pay ends on the Monday prior to the Thursday meeting

---
Donate to your Chapter
SMTA Carolinas Chapter welcomes donations and sponsorships from corporations or individuals. You can submit your contribution via PayPal.
Thanks from the SMTA Carolinas Chapter Board of Directors!
---
Welcome 2018
Thank you for electing me as the President of your Carolinas SMTA Chapter. I look forward to a great 2018. I would like to thank Eddie Kobeda for his previous leadership and hope to continue the growth and enthusiasm he has fostered in our chapter.
I am also very excited to have such a great executive team, which includes:
Brent Fischthal – Vice-President (Koh Young Americas)

Luis Sastoque – Treasurer (TTI, Inc.)

Nick Mescia – Student Chapter Chairman-NC State (Power America)

Jennifer Mace – Membership Chairman (Plexus)

Robbie Smith – Technical Programs Chairman (Circuit Technology)

Ryan Stellhorn – Golf Outing Chairman (CREE)
Together this team brings a wealth of knowledge and experience to our board. Most importantly, they are all willing to help our membership and make the Carolinas SMTA Chapter a valuable resource for its membership.
The chapter finished 2017 with an info session in December at Juki in Morrisville, NC. The focus was on Industry 4.0 with four presenters including Dave Dalton from General Microcircuits and Ryan Stellhorn from Cree, as well as Greg Brown and Geron Ryden from Juki. Each presenter provided an overview of the tools available or implemented for the "Smart Factory". As a panel, these presenters discussed how the tools enable a more efficient manufacturing process. Specific attention was placed on the ROI analysis associated with the tools and the ability to achieve the holy grail of "lights out manufacturing". This is the hottest topic not only in electronics assembly, but in all types of manufacturing. The event was well attended with vigorous discussion. As such, we have posted the presentation highlights on our SMTA website for your review. Given the relevance of the topic, the SMTA Chapter would be willing to visit with you and discuss the full content. Please contact us at bob@circuittechnology.com for more information on this topic and how it might make your manufacturing process better.
Looking forward into 2018, we are planning four info sessions throughout the Carolinas. Given our chapter demographics, we are targeting Raleigh, Charlotte, Asheville, and Greenville, SC. These locations will help us as we strive to broaden our membership across the Carolinas. We will also have our annual golf outing and technical expo again as both were very well attended. Stay tuned for further emails detailing all these events. Stay tuned for our upcoming info session in March!
Regards,
Bob Doetzer
SMTA Carolinas Chapter, President
---
Get LinkedIn to your Chapter

Join the revolution, click this
link
---
Chapter Calendar of Events
Date / Time
Event
Location
Contact/Email
October 2, 2018
8:30 AM
2018 SMTA Carolinas Golf Tournament
Mill Creek Golf Club


October 23, 2018
05:30 PM
SMTA Carolinas Infosession
7628 Thorndike Road, Greensboro, NC 27409
Bob Doetzer
919-427-2611
bob@circuittechnology.com
---
Our Chapter Leaders
President : Bob Doetzer (Circuit Technology, Inc.)
Phone : 919-552-3434

Treasurer : Luis M. Sastoque (TTI, Inc.)
Phone : 919-876-8922

VP Technical Programs (Appointed) : Robert Smith (OBM, Inc)
Phone : 704-458-0025

Technical Committee (Appointed) : John Gosnell (Tektone)
Phone : 828-371-7387

Acting Vice President : Brent A. Fischthal (Koh Young)
Phone : 704-651-2860

VP Special Events & Student Chapter (Appointed) : Nicholas Mescia
Phone : 919-741-9264

Golf Outing Chairman (Appointed) : Ryan Stellhorn (Cree)
Phone : 919-407-5116

Board Liaison : Eileen Hibbler (EAP Florida)
Phone Contact : 813-335-7455

---
SMTA Global Members
INVENTEC PERFORMANCE CHEMICALS
SMTA Headquarters
6600 City West Parkway, Suite 300
Eden Prairie, MN 55344 USA

Phone 952.920.7682
Fax 952.926.1819