Special Events
The opportunity to gain new skills and update your technical knowledge is around every corner at SMTA International. From the exhibition area to the conference, you are sure to find valuable information that will prepare you to succeed in today's highly competitive market.

Many events below are free and some require fees and advance registration.










Free Activities on the Show Floor
SMTA/NPL - Solder Paste and Solder Joint Automatic Inspection Experience
Tuesday, September 29
Wednesday, September 30
Tech Tours
Tuesday, September 29
Wednesday, September 30
Robotics Alley
Tuesday, September 29
Wednesday, September 30
International Attendee Meeting
Tuesday, September 29 @ 2pm
Great Lakes Chapter Meeting
Tuesday, September 29 @ 3pm
Beer Tasting
Tuesday, September 29 @ 3:30pm
USER Solution Lunch
Wednesday, September 30 @ 11:45am
---
IPC Fall Standards Development Committee Meetings
Sept. 26 - Oct. 2, 2015
Contribute to the industry standards and guidelines that your company, customers and suppliers rely on by participating in the IPC Standards Development Committee Meetings.
View the full schedule for IPC committee meetings.



---
Opening Keynote Session and SMTA Annual Meeting
"3D Technology Trends and Manufacturing Challenges"
Rozalia Beica, Chief Technology Officer at Yole Developpement

Tuesday, September 29 | 8:00am
Join us for coffee and breakfast treats, a terrific presentation about 3D Technology Trends, and the kick off of SMTA International!
FREE to All Attendees!
Rozalia Beica, Chief Technology Officer with Yole Developpement, will share the industry's 3D technology trends and implications on assembly and manufacturing. The semiconductor industry continues to be driven by miniaturization, increased performance and functionality as well as further reduction in cost. If leaded packages were, for many years, the primary package of choice, the industry has evolved over the years into a wide range of different packaging technologies, including vertically integrating the devices. Significant developments have been made in further reducing the pitch size and thickness of both silicon device as well as organic substrates (PCB and IC substrates) to enable higher number of I/Os, shorter connections, therefore faster speeds within smaller and lower profile products. However, this miniaturization trends have raised several challenges, for handling and assembling such devices and substrates. Warpage, higher stresses, solder defects, tighter accuracies, contamination, higher cost due to more challenging processes, etc – are some of the major challenges that industry has to address. The presentation will provide an overview of the packaging technologies, highlighting the miniaturization trends and future roadmaps. Impact of new packaging technologies on assembly needs and rework, highlighting new advancements in materials and equipment as well as assembly and manufacturing processes needed to address these challenges will be presented.
Rozalia has 24 years of experience across various industries, from industrial to electronics and semiconductors. For more than 17 years, she was involved in the research, application and strategic marketing of Advanced Packaging and 3D Interconnect, with global leading responsibilities at specialty materials (Rohm and Haas Electronic Materials), equipment (Semitool, Applied Materials, Lam Research), device manufacturing (Maxim IC) and OEM (NCR) organizations. In 2013 she joined Yole Developpement to lead and further grow the Advanced Packaging and Semiconductor Manufacturing activities within Yole. Throughout her career, Rozalia has been very actively supporting various industry activities: Program Director of EMC3D Consortia, chair of several 3D Committees and activities (ITRS, ECTC, IMAPS DPC), co-chair Advanced Packaging Committee at ECTC, IMAPS DPC General Chair elect, Global Semiconductor Forum General Chair and several additional memberships with SRC IPC, CPMT, IWLPC, EMPC, EPTC, 3DIC committees. She has won several awards, including 2006 R&D 100 international award for Electrodeposition of SnAgCu wafer bumping, 2013 IE Business Shool Entrepreneurship Project of the Year and winning project at Fudan University Venture Day in Shanghai for developing affordable renewable energy solutions to address rural electrification in Africa and Dale Carnegie The Highest Achievement Award. She has over 60 publications (including 3 book chapters focused on 3D IC technologies), several keynotes and panel participations, and four patents. Rozalia has a Global Executive MBA from Instituto de Empresa Business School (Spain), M. Sc. In Management of Technology from KW University (USA) and a M.Sc in Chemical Engineering from Polytechnic University "Traian Vuia" (Romania).
Congratulations to the 2014 SMTA International Conference Award Winners
Rich Freiberger Best of Conference Presentation
The Effects of Stencil Alloy, Tension and Cut Quality on Solder Paste Print Performance
Chrys Shea, Shea Engineering Services, and Ray Whittier, Vicor Corporation
Best of Proceedings Paper
Sensitivity of Copper Dissolution to the Flow Behavior of Molten Sn-Pb Solder
Paul Vianco, Ph.D., Sandia National Laboratories
Best International Paper
Strategic Environmental Research and Development Program Tin Whisker Testing and Modeling: Tin Whisker Growth on SAC305 Assemblies
Polina Snugovsky, Ph.D., Celestica Inc., and Stephan Meschter, Ph.D., BAE Systems
Best Student Paper
Non-Destructive Evaluation of Solder Bump Quality Under Mechanical Bending Using Laser Ultrasonic Technique
Jie Gong, Ph.D., Georgia Institute of Technology
---
Celebration of JoAnn Stromberg
Tuesday, September 29, 6:00 - 9:00pm | Crowne Plaza Hotel in Rosemont
Please join us for a celebration Tuesday evening as we honor JoAnn Stromberg for her 29 years of SMTA leadership, and wish her well on her retirement as SMTA Executive Administrator.

This very special celebration will be held Tuesday night, September 29, 2015 during SMTA International. The evening starts with a hosted reception at 6:00 p.m., followed by dinner and program at 6:45. The cost is $35 per person. The party will be held at the Crowne Plaza Hotel in Rosemont.

The party is sold out and tickets are no longer available.

Special Thanks to Our Sponsors!
Greg and Denyse Evans
---
Women's Leadership Connection
Monday, September 28, 5:00 - 6:30pm
Room 42/43
We extend a cordial invitation to all women attending SMTA International to join us for a wine and hors d'oeuvres reception. This is a great opportunity for you to get together with other women in our industry for networking and socializing. Marie Cole from IBM Corporation will share "PowerUp - Ignite Your Career". We look forward to seeing you!


---
Solder Paste and Solder Joint Automatic Inspection Experience - SMTA & NPL
September 29 and 30 | Exhibit Hall
This year's special feature area, supported by SMTA & NPL, will include live printing ultra-fine pitch deposits, 0201 and 01005 devices, inspection and measurement of different combinations of materials, plus some of the key in-process inspection steps to make a process perform correctly. It will also include AOI inspection of printed board assemblies for open joints, lifted leads, partial lifting of passives and other less common defects. A series of test boards have been specially created with known process defects to show our machines' capabilities.

For more details visit the event page.




---
Tech Tours
Tuesday, September 29 and Wednesday, September 30 | Exhibit Hall
Back by popular demand, Tech Tours is returning to the exhibit hall show floor! This is an opportunity for attendees to participate in technology focused tours that showcase the latest equipment and solutions in a small group setting with no sales pressure. The topical areas will be placement equipment and inspection equipment. Our exhibiting partners will provide a demo of their product, a short technology-based presentation or specific application support. Tech Tours are complimentary to all attendees and pre-registration is not required - feel free to hop on and off each tour as your schedule permits!

Click the map to view a printable flyer:

Participating placement companies include:

Participating inspection/rework companies include:


---
Calling All International Attendees!
Tuesday, September 29 | 2pm | Chapter Officer's Lounge

Come to a special sharing meeting for our international chapter officers and attendees on Tuesday afternoon at 2:00 p.m. in the Chapter Officer's Lounge. We are looking for your input on the challenges you face as international members and attendees and how we can help.


---
Great Lakes Chapter Meeting
Tuesday, September 29 | 3pm | Chapter Officer's Lounge

The Great Lakes Networking/Informational Chapter Meeting at SMTA International will be on Tuesday, Sept 29 at 3:00 p.m. in the Chapter Officer's Lounge. Anyone from the Great Lakes Chapter area can attend this networking event, which will be a casual time to meet chapter officers and fellow members. Hear about what the officers are planning for 2016 and offer your opinion on topics, speakers and venues for the next meetings. RSVP in advance to reserve your spot.

---
SMTA International "Pick & Taste" Beer Tasting
Tuesday, September 29 | 3:30pm - 5:00pm
Exhibit Hall

Come "Pick & Taste" craft beer or root beer from several chapter regions on Tuesday from 3:30-5:00pm. Make sure to stop at the multiple bars located in the courtyard in the middle of the Exhibit Hall.

Special thanks goes to the SMTA Chapters whose donations made this event possible:

Great Lakes Chapter
Michigan Chapter
Rocky Mountain Chapter Silicon Valley Chapter
Upper Midwest Chapter Wisconsin Chapter
---
Robotics Alley: Robotics, Sensors, and Advanced Manufacturing
September 29 and 30 | On the show floor
This year's SMTA International Conference and Exhibition will feature a special "Robotics Alley" area that will provide a glimpse into the amazing advances that are occurring in robotics, sensors and advanced manufacturing. This interactive space will feature information on the latest technological developments, hands-on demos and – of course – robots! Industries highlighted will include health care, manufacturing, transportation, agriculture and others. The "Robotics Alley" area is organized by the creators of the Robotics Alley Conference & Expo, an annual gathering in Minnesota's Twin Cities that is on pace to become one of the world's leading conferences on robotics and automation.


---
SMTA Fun Run
CALLING ALL RUNNERS!
Get your run in.
You don't have to skip your run just because you are travelling. Join us for a run on Wednesday, September 30th at 7:00 a.m. We will be meeting in the Doubletree lobby. You can choose to take a 2 or 5 mile run. You can register for the run when registering for SMTA International.
Stay in shape and run with some friends! Contact Roy Starks at RStarks@Logisync.com if interested.
---
USERS Solution Lunch
Wednesday, September 30th | 11:45am
Chapter Officer Lounge in Exhibit Hall
For SMTA USER OEM or CM Members only
Share a Manufacturing Challenge, and What You are Doing About It!
"Learn what your peers are experiencing"

"Open to all things that fail"
Topics included but not limited to; Global issues, Nitrogen & Tombstoning, Detection Methods, BGA Issues, Board Coatings and Finishes, etc.
Each presenter will provide a five minute presentation to describe the issue and how it was solved with an additional five minutes for Q&A. Only recent solutions from the last 12 months.
Limited Attendance: Only open to presenters and others from their company.
SMTA User OEM or CM Members only.

Meeting Format: Each Presenter has 10 minutes and will be required to present 1-5 slides.
1. Describe the Problem
2. Discuss the Theorized Causes
3. Discuss the Experimentation or DOE
4. Explain the Corrective Action
5. Q & A Discussion

PPT Deadline: September 9th, 2015
Download powerpoint slide template here.

Companies who attended last year's session included Celestica, Cisco Systems, Inc., Benchmark Electronics, Engent, Inc., IBM Corporation, Libra Industries, Inc., Lincoln Electric Company, Lutron Electronics Company Inc., Plexus Corp., Rockwell Automation, Sandia National Laboratories, and Textron Systems.

"The SMTA International SMTA Corporate User Session was a valuable opportunity to share information with industry peers. It was interesting to see that some problems are common to all of us and to see other concerns that may not have been considered. It was also helpful to observe the different approaches taken to diagnose and solve problems. The session was a good networking opportunity and resulted in discussions on future collaboration."
- Bob Trinnes, Rockwell Automation

Please contact Krissy Ohnstad at krissy@smta.org to indicate if you or a colleague will consider participating, the problem/solution and how many others from your company might attend this event. Please respond to us by Wednesday, August 19th to let us know if your company plans on participating.




---
Students and Young Professionals Night Out
Wednesday, September 30 | 6:00pm - 9:00pm
This event is geared toward millennials age 30 and under.
Ready for some fun? This special event offers a great networking opportunity mixed with an evening of entertainment! Dust off your bowling skills and head to Kings Bowling & Entertainment for a chance to connect with fellow students and other "millennial" young professionals in the industry. Food, beverages, bowling and shoe rental is provided at no charge. Please select this option on your registration form.
Kings Rosemont
5505 Park Place
Rosemont, IL 60018
---
8th Annual SMTAI Golf Tournament
Thursday, October 1st, 2015
White Pines Golf Club
500 W Jefferson Ave
Bensenville, IL 60106 - map

8:30 am Shotgun Start
72+ Players
Scramble Format
Prizes for Performance
Trivia Contest!
Hot Buffet Lunch


Sign up now for the 8th Annual SMTA International Golf Tournament.
White Pines Golf Club has been a favorite among Chicago area golfers since 1928. Just 10 minutes from O'Hare International Airport and 30 minutes from downtown Chicago, White Pines in Bensenville is a perfect choice for travelers and residents alike looking for a challenging game of golf any time of the year. Situated on over 240 beautiful acres, White Pines offers golfers at all skill levels a choice between two 18-hole courses.
Find more information on the course online: www.whitepinesgolf.com
COST:
$80.00 per player, $320 per foursome team
Price Includes:

Round of Golf (18 Holes)
Golf Cart per 2 Golfers
Drink Tickets
Hot Buffet Lunch
Chance to Win Performance Prizes (i.e. longest drive, closest to pin, 1st-3rd place foursomes)
CONTACT:
Kaitlyn Gherity, SMTA
952-920-7682, kaitlyn@smta.org
View all SMTA International and Golf Tournament Sponsorships
2015 Golf Sponsors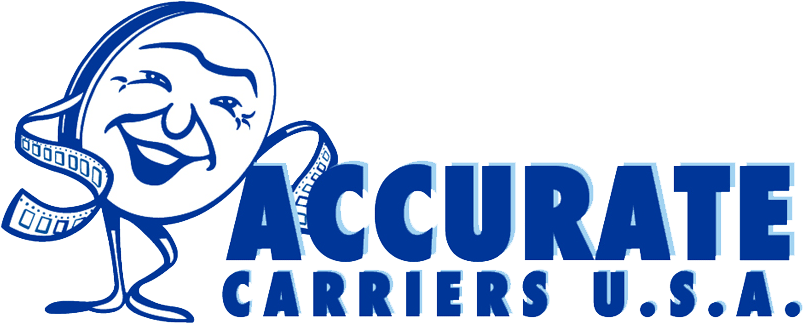 Stone Mountain Tool
---